I'll admit it straight off; I've stolen this idea straight from
Gala Darling
but it's such a fantastic idea; I fully endorse it. Spread a little LOVE!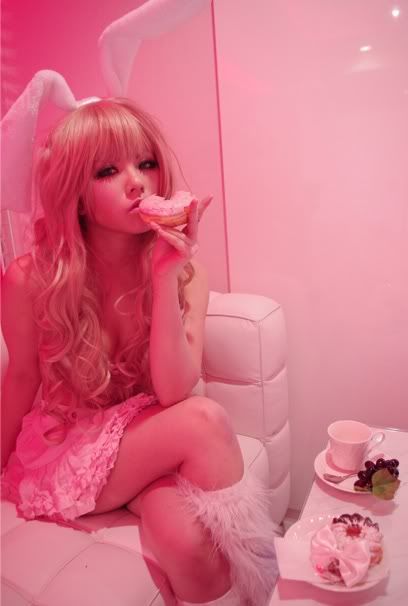 (image via Tumblr; unknown source)
Getting psyched up for a weekend away
♥
Fresh-baked brownies
♥

Remembering fireworks over the skies of Canaan, CT and the fact it was only a month ago
♥
Taking the doors off of our kitchen cabinets and discovering a whole new style for our little cooking nook
♥
Drinking copious amounts of tea; my favorites are
Yum Chaa's Raspberry Vanilla
when I'm out and
Twinings Orange, Mango and Cinnamon
while at home
♥
Endless re-runs of Jonathan Creek via the x-box
♥
Three-day weeks
♥
The arrival of many parcels - it's almost like it's Christmas come early

♥

Trawling through Tumblr and various blogs such as Apartment Therapy for cute home inspiration
♥
Buying new soda glasses... simple things please simple minds!
♥
Teddy bear bags
♥
EMBRACING
bad moods
♥
My Little Pony coloured hair
♥
Douwe Egberts jars (please donate me yours!)
♥
The release date for VNV Nation - 'Automatic' was announced on Tuesday!
♥
ENJOYING WRITING MY NEW BLOG!!
xoxo,