I've recently been bought a simple silver tennis bracelet with a heart clasp and it was bought with the intention of my making it into a charm bracelet. Straight away, I bought a few different charms; a letter 'M', a tiny Cinderella carriage and a little pink hamster. At home, I found a couple more; a slightly larger crown, a heart of diamantés and an envelope and I found that my charm bracelet was taking shape.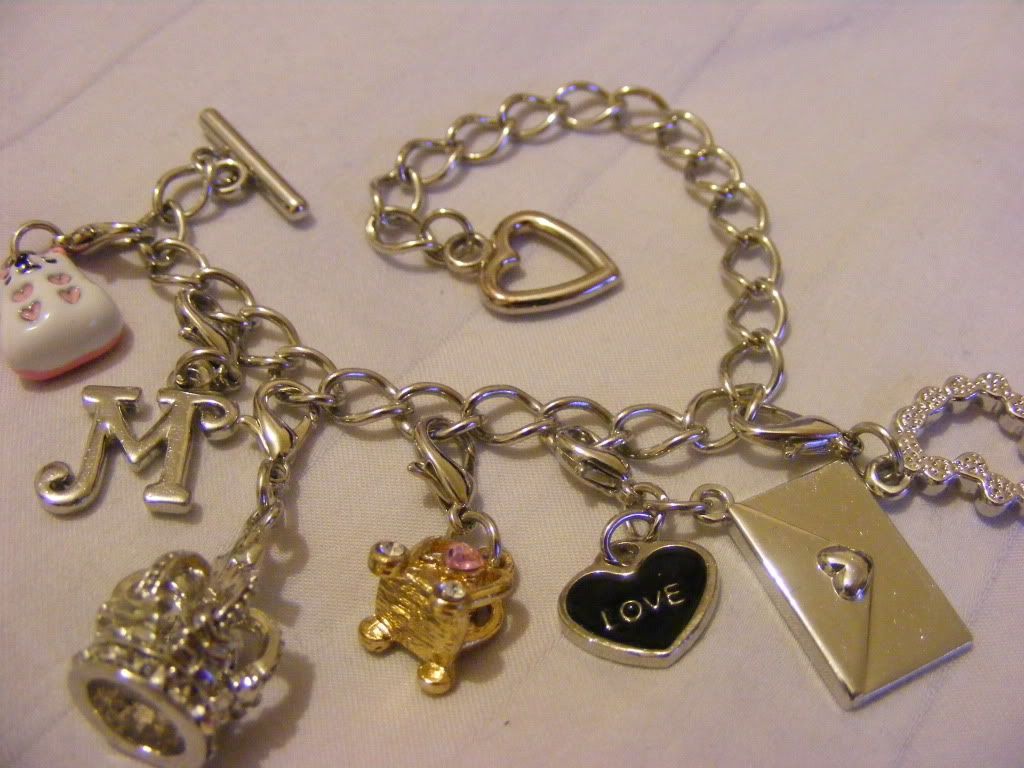 I'm building my bracelet with aesthetics in mind but charm bracelets were originally just that; charms. Miniature talismans and wishes to be carried around. There are many different meanings for the different charms, and some are good ideas that I'd like to incorporate;
Four-leaf clover:
the first leaf is for faith, the second is for hope, the third is for love, and the fourth is for luck
Heart padlock: faithful love
Horseshoe: attraction or "drawing" luck
Pyramid: improving work habits, increase energy, improve psychic awareness, attract good luck
Unicorn: chastity and protection, used to promote fertility, increase sexual magnetism, pierces the plans of enemies, keeps the wearer safe from evil

forces.
I also love the infinite customisation opportunities on these bracelets. The lobster-clasped charms can be removed and rearranged at will and I can't wait to grab a few Christmas charms to add on for the Winter months. I can just imagine my bracelet with a few extra candycanes!