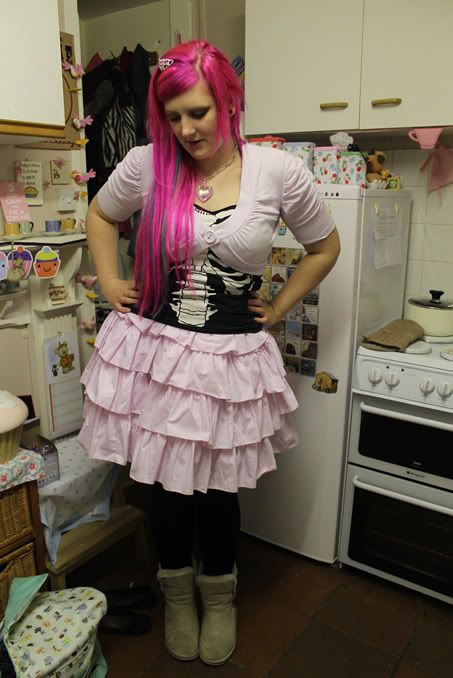 I wore this to Beaus birthday party. I forgot to ask for photos until later in the night so I had them done in Beaus mums TOTALLY CUTE kitchen. Seriously, this photo does it NO justice; there are cupcakes everywhere and Cath Kidston everything.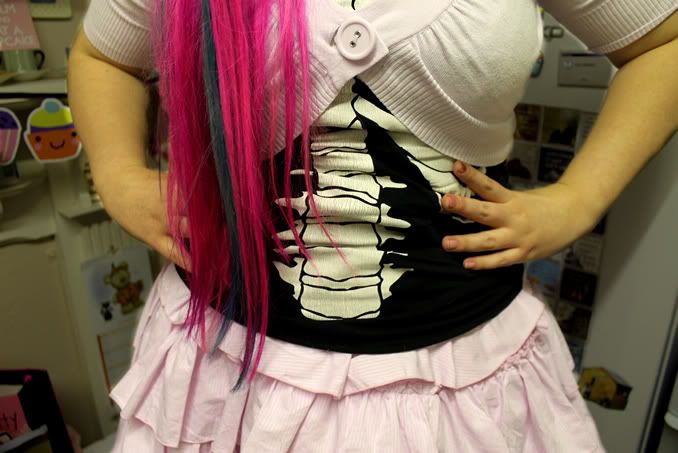 Skirt: was a Bodyline JSK!
Top: modified H&M kids pyjamas
Shoes: New Look
Cardigan: Kohls!
Necklace: Hot Topic
I'm in love with this cardigan and necklace combo - can you tell!?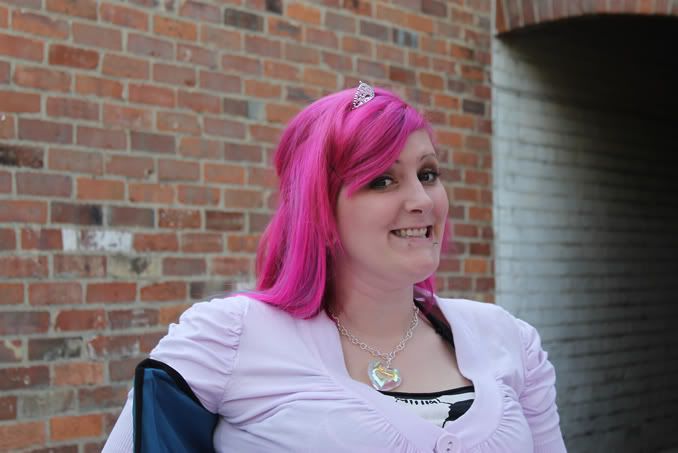 BIG THANK YOU to Beau for the photos <3
xoxo