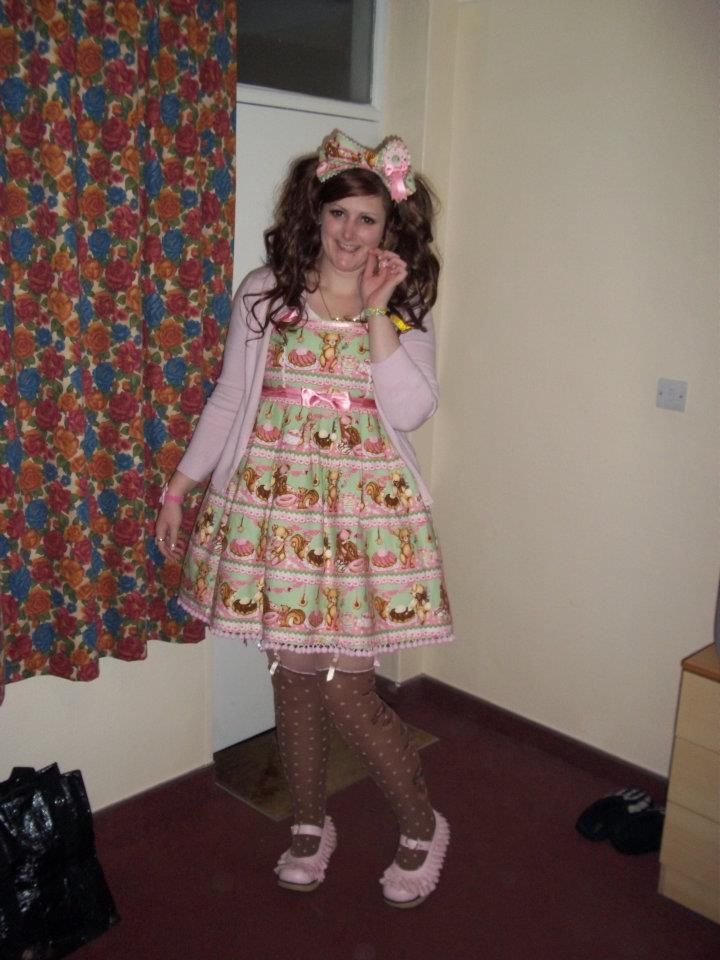 Today was the day I tried my gravity-defying pigtails! I LOVE that I don't have to wear a wig to get this effect; it's all my hair in pigtails, then weave clipped over it. It made me so tall!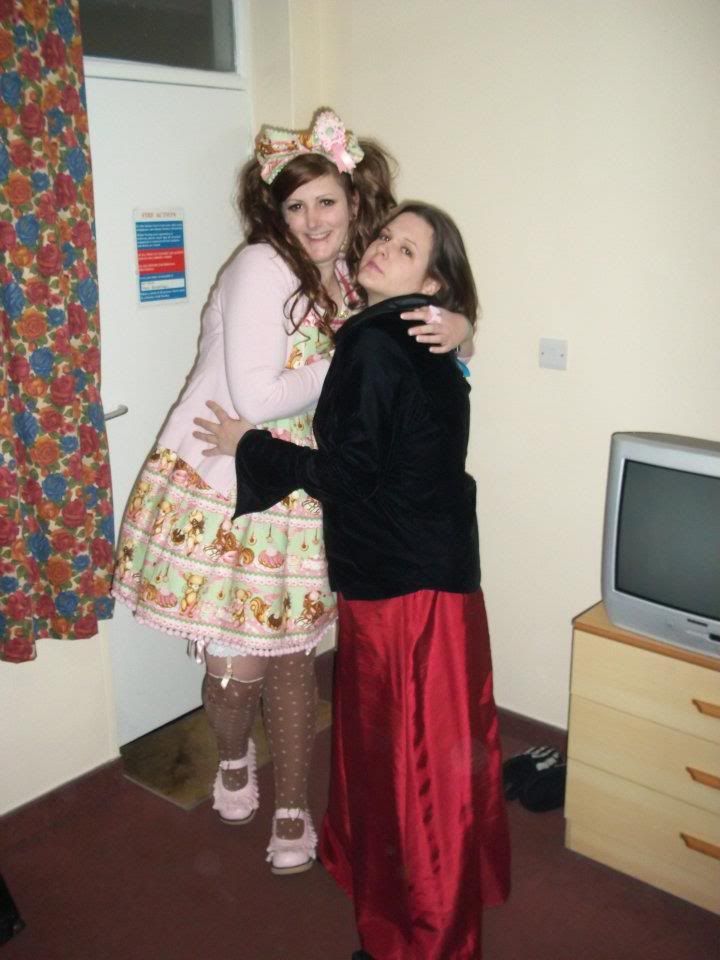 This photo of me and Emma dolled up for the night makes me RIDICULOUSLY happy.
JSK: Angelic Pretty
Socks: Angelic Pretty
Shoes: via Clobbaonline
Hairbow: Angelic Pretty
Cardigan: TU at Sainsburys
Bag: Angelic Pretty
I was basically a walking advert for AP, but I love it. This was another REALLY comfortable outfit. This dress is so forgiving and really soft - I recommend it!